The boat is a high performance 45-foot power boat using three, eco-friendly, 225hp Four Stroke Yamaha engines that sip fuel. Top cruise speed is an exhilarating 40 MPH which we will be doing passing the islands of the North Sound. If you "feel the need for speed" then this will be your favorite part of the trip!
2) Although the boat has been designed for comfortable high speed cruising offshore, the 5 mile run from Stingray City to our Lunch Spot on the North of Green Island could be a little "bumpy" for some depending on weather. This tour is not recommended if you are pregnant. However, if you are the kind of person who likes some excitement and wants to experience what an offshore powerboat race feels like then the spray of this wild, open water section will keep you smiling.
3) This isn't the booze cruise your parents did in the "good old days". If you are "young at heart" (and not "faint of heart") it could just be the thrill of a lifetime. With five stops along the 50 miles run around the island this tour is action packed. The speed of our Xtreme "bus" means that we have more time to make stops while going around the island of Antigua. There is no other trip on the island that does as much in a single day.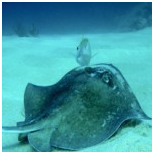 So if you are up for some extreme action and are loving the idea of getting into the water with dozens of veryfriendly rays (they will come up and touch you!!), and if the image of that 40mph burst past the islands of the North Sound, and the adventurous ride in the Atlantic – if all this turns you on… then you are an ideal candidate for the Xtreme adventure! ….. We do serve our famous Traditional rum punch, but only at the end of the tour when the adventure is drawing to a close.
Xtreme Circumnav adventure is unbeatable as a way to see the coastline of our beautiful island and it could definitely be the most fun you have ever had on a holiday excursion.————