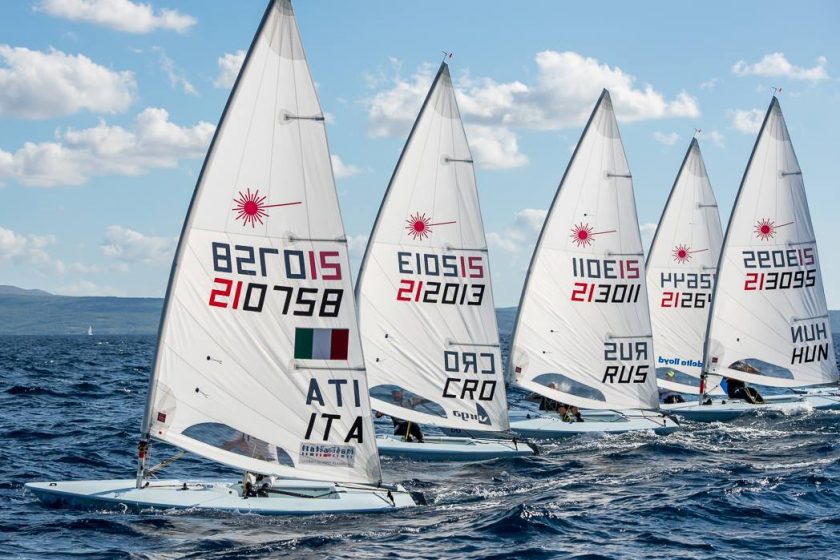 The Caribbean Sailing Association (CSA) is delighted to announce that the 2018 edition of the Caribbean Dinghy Championship (CDC) will be hosted by the Antigua Yacht Club (AYC), in association with the National Sailing Academy (NSA) in Falmouth Harbour, Antigua. The 2-day regatta will take place on October 27th and 28th.
The CDC event is unique in that it provides the opportunity for teams of sailors from island nations in the Caribbean region to compete in a variety of one-design 'small-boat' dinghy sailing classes. For 2018, these classes of equipment include the Optimist, the Laser (Radial and Standard) and a brand-new class for the CDC event, the 2-person RS Feva.
Each Caribbean island nation wishing to participate is invited to send one team of 6 sailors to attend the CDC event. Due to limitations on the amount of equipment available, entries for the 2018 CDC event are limited to a total of six teams.
The Caribbean Dinghy Championship last took place in 2016, at the Sint Maarten Yacht Club, with the winning team that year being from Trinidad and Tobago.  In 2017, the CSA made the decision to cancel the regatta following the passing of Hurricanes Irma and Maria.
Ellen Birrell, Chair of CSA Sailing Development Committee, which is responsible for delivery of CDC said of the event: "The Caribbean Dinghy Championship offers CSA member nations a chance to participate with their Caribbean neighbours in a unique regatta format. Participating nations put together teams across a spectrum of ages and skill sets to race in a variety of one-design class dinghies. Participants have a chance to enjoy high level racing and learn from other sailors in order to improve themselves."
Commodore of the Antigua Yacht Club, Franklyn Braithwaite, is delighted to see the event back in Antigua, stating: "The Antigua Yacht Club looks forward to offering all participants in the 2018 CDC event a fantastic experience, be they sailors, coaches or family members and supporters. The world class facilities at our club and the sheltered waters of Falmouth Harbour offer the perfect setting for this type of event, promising conditions to bring out the very best in all competitors. On behalf of our co-hosts at the National Sailing Academy, we very much look forward to welcoming you to Antigua in October. We also encourage any teams wishing to carry out some extra training related activities here prior to the event to do so. May fair winds find you and calm seas guide you all." 
Those nations wishing to enter a team in the 2018 edition of the CDC event or requiring more detailed information are encouraged to visit the dedicated CDC page on the CSA website (link here).————