Come and enjoy with us this unique experience of touching and feeding a Southern Stingray, together with snorkelling amongst magnificent coral reefs and colorful tropical fish.
Our Southern Rays are without doubt The Brightest Rays in the Caribbean, very friendly and gentle, making your Stingray City Antigua Snorkel Adventure the highlight of your vacation.
A scenic 5-minute speedboat ride between Antigua's offshore Islands will whisk you off to a shallow stingray pool with a white sand bottom surrounded by beautiful coral reef.
Once you arrive and your boat has been moored, you'll be escorted to 'Stingray City', where you'll be greeted by the friendliest southern stingrays with the relaxed familiarity of old friends. Whether you choose to stand or swim you'll have the unique opportunity to touch, feed and play with stingrays during your encounter, all the while learning about these amazing and captivating animals.
After interacting with the Rays there will be time for you to snorkel amongst the coral reefs and tropical fish. http://www.stingraycityantigua.com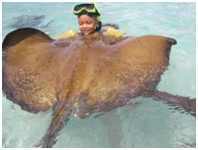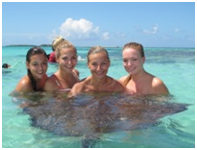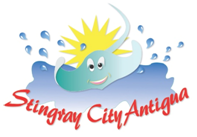 ————